Anti-Squat Bracket sequence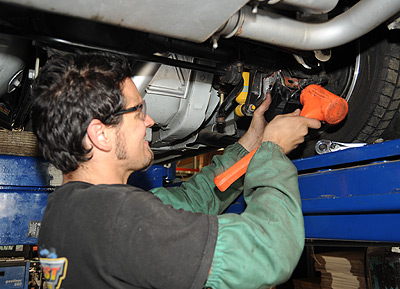 Once prep'ed for welding, each bracket is pushed onto the lower control arm pick-up point on the rear axle. A "Ford adjusting tool" (a dead blow hammer works just fine) may be needed to tap the bracket in place.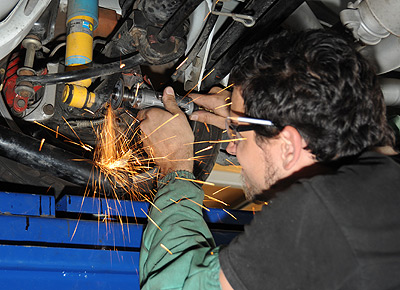 Eric Norrdin, at work on the Tom Henry RS abrading the parts of the rear axle housing onto which the bracket will be welded. Eric gets a "happy star" for taking on a dirty job on a brutally hot and humid day in the Development Engineering Department at Global West.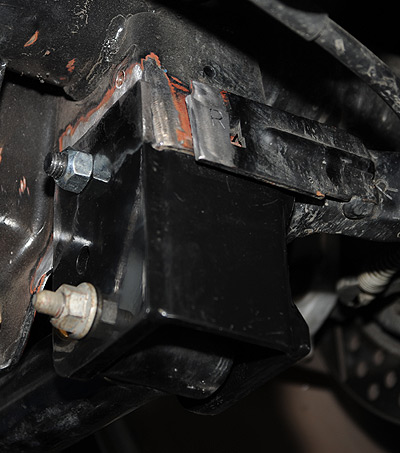 The right side bracket, bolted down to hold it in place and ready for welding.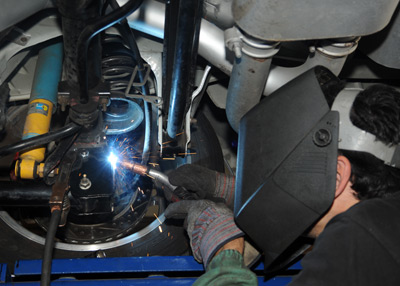 The brackets are welded on the side, the rear and in their interior. Eric used Global West's Miller MIG welder to do the work.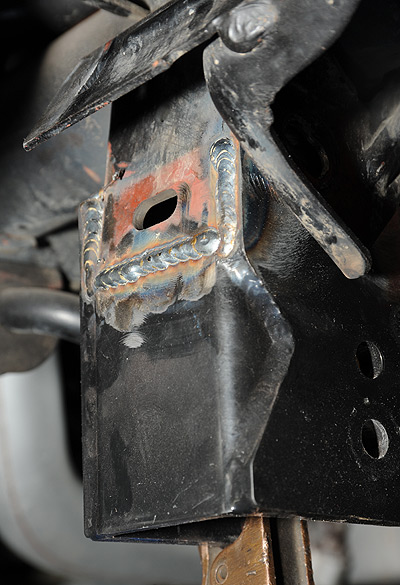 The right side Bracket, after welding was complete.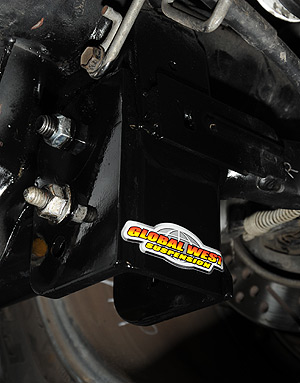 The right Bracket, all bolts tightened and fresh black paint.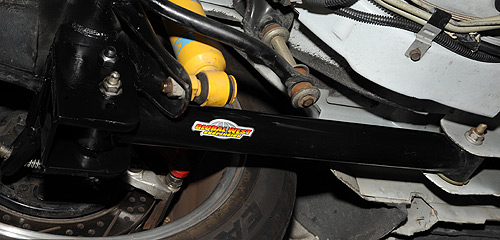 The left Bracket along with the Global West Lower Control Arm.