TracLink photo sequence

---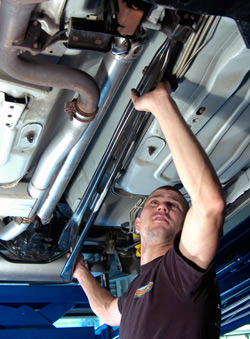 The stock torque arm is removed.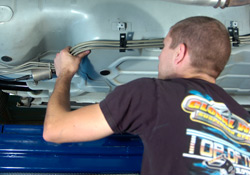 The fuel line retainers are temporarily removed so the lines can be moved out of the way.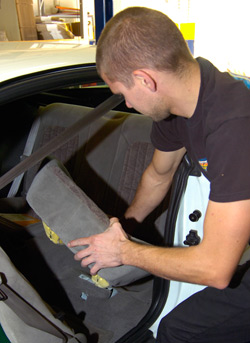 Remove the driver side rear seat cushion by removing its retainer bolt and lifting up the cushion.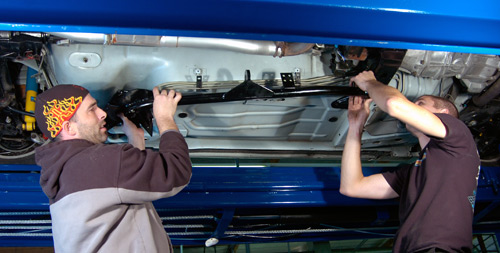 The body-mounted part of the TracLink is lifted in place to be used as a template for holes to be drilled in the driver side rear seat well.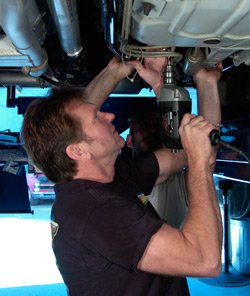 Global's owner, Doug Norrdin, drills the initial holes for the rear mount of the TracLink.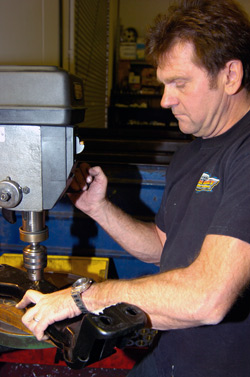 The stock transmission mount bracket is removed and drilled for the TracLink's front attachment point.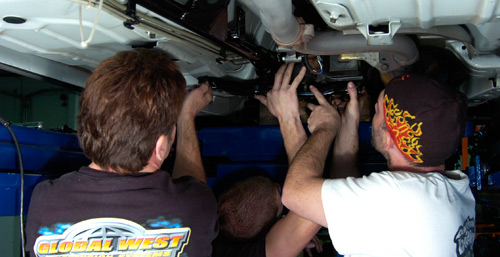 The trans. mount bracket is reinstalled,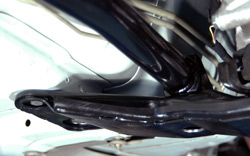 and the TracLink's front attachment point bolts to the modified transmission crossmember.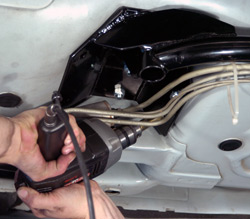 The remaining holes for the rear mounting point are drilled with the TracLink in place as a template.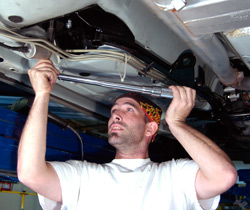 All TracLink mounting bolts must be torqued.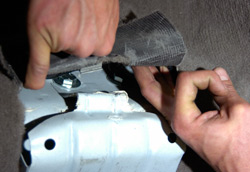 After the bolts are tightened, the rear carpet is repositioned and the seat cushion is reinstalled.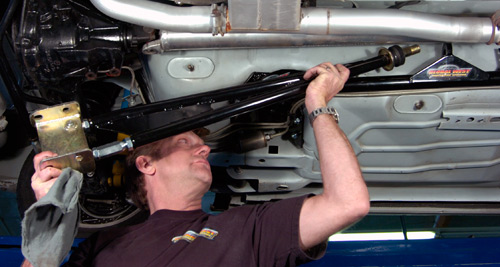 Doug Norrdin installs the TracLink's torque arm assembly.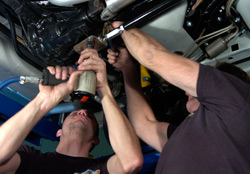 The torque arm rear bracket bolts to the rear axle. Pinion angle is adjustable using the arm's spherical bearings.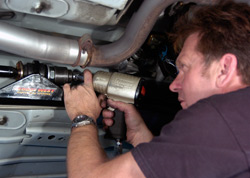 The torque arm's front mount is isolated by urethane cushions and is held in place with a large nut.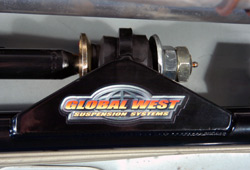 The nut is capped with a grease fitting. At this arm slides in an out of the bracket on the TracLink, it must be periodically greased. We use Red Line CV-2 Synthetic Grease.